A Little History
Michael O'Leary was born in the picturesque medieval village of Graignamanagh, Co. Kilkenny, Ireland. His workshop is located nearby in Milford Carlow. Michael played guitar from an early age influenced by his father who was also a keen player.
He grew up in an environment rich in music, of which the guitar held pride of place. Michael followed a rich family tradition in the art of creativity and found working with fine woods his most gratifying medium of expression.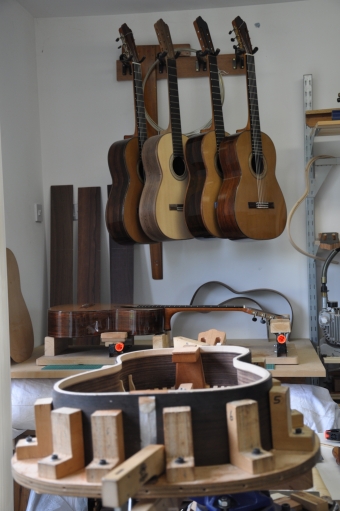 This inherent passion for guitar combined with his creative skills has led him to a full time career as a luthier. Michael's son Alec understandably followed a career in classical guitar and, as his studies progressed, his requirement for the ultimate instrument led him into creative mode with the enthusiasm to develop a better concert guitar. With Michael's background and several generations of inherited woodworking tools this development of the concert guitar was very easy. He had a B.Sc. Honours Degree in Design Technology and a Diploma in Design & Innovation which included much in-depth study into modern materials.
Alec and Michael have many passions in life and not just as fine guitar makers. They organise one of the world's best guitar festivals – The Guitar Festival of Ireland (www.gfi.ie). As the hosts of this festival they have had constructive discussions and feedback from some of the world's greatest players including the Assad Duo, David Russell, Manuel Barrueco, John Williams, Xuefei Yang, Aniello Desiderio, Roland Dyens, Berta Rojas and more. They have all given Michael and Alec an acute sense for what top player's need from an instrument. As a result the guitars are made with a special bracing system that combines features of both the lattice bracing and fan bracing concepts to produce guitars which are truly phenomenal.
---
Some Players….
Berta Rojas
"My O'Leary guitar responds so well to the spirit of the music – like a soul that resonates with a full, deep, rich and powerfull voice. It is a supreme instrument, effortless to play with outstanding projection, balance and sustain and capable of the most beautiful tones imaginable."
John Feeley
"These are beautiful crafted guitars with excellent tonal qualities. Michael has achieved what all guitar makers aspire to: a high level of volume while maintaining beauty and subtlety of tone"
Sharon Isbin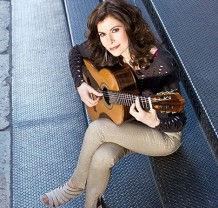 "My O'Leary guitar has a powerful projection, and a beautiful sound with rich, full, warm, clear trebles and excellent sustain."
Marco Socias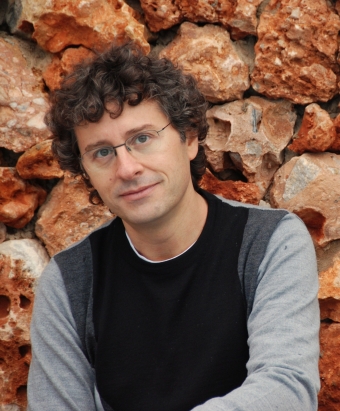 David Russell